FLIR Boson 640 Professional Thermal Camera Core
The Boson® longwave infrared (LWIR) thermal camera module sets a new standard for size, weight, power, and performance (SWaP). It utilizes FLIR infrared video processing architecture to enable advanced image processing and several industry-standard communication interfaces while keeping power consumption low. The 12 µm pitch Vanadium Oxide (VOx) uncooled detector comes in two resolutions – 640 x 512 or 320 x 256. It is available with multiple lens configurations, adding flexibility to integration programs.
With a weight as low as 7.5 g and a camera body as small as 21 x 21 x 11 mm, the Boson represents an industry-leading reduction in SWaP with no reduction in performance. Advanced embedded processing and video analytics, as well as software-customizable functionality, give this small camera big capabilities, including integration with auxiliary sensors such as third-party cameras, GPS, and IMU.
---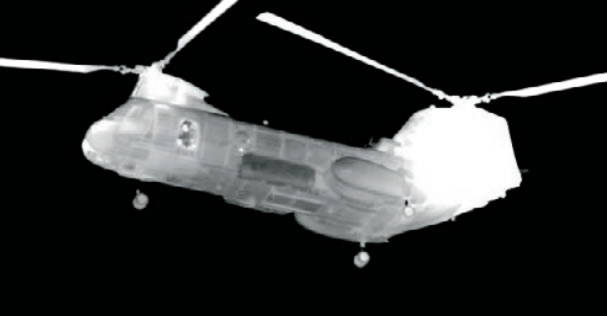 DRAMATIC REDUCTION IN SIZE, WEIGHT AND POWER (SWaP) WITH NO REDUCTION IN PERFORMANCE

A full-featured VGA thermal camera module at less than 4.9 cm3.
21 x 21 x 11 mm camera body and weight as low as 7.5 g.

Low power consumption, starting at 500 mW

12 µm pixel pitch VOx microbolometer with 320 and 640 resolutions.

Rugged construction and highest temperature rating -40°C to 80°C.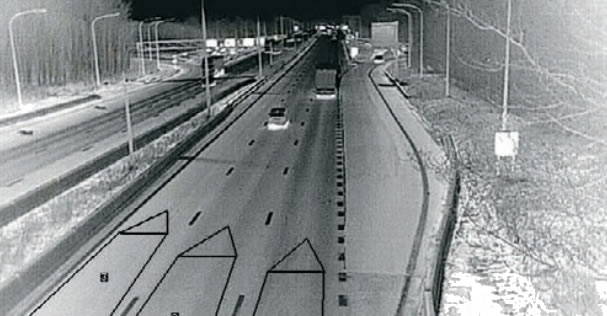 POWERFUL INFRARED VIDEO PROCESSING ARCHITECTURE

FLIR infrared video processing with embedded industry-standard interfaces empowers advanced processing and analytics.
Includes embedded algorithms for noise filters, gain control, blending, and more.

Software-customizable functionality for video processing and power dissipation requirements.

Built-in support for physical and protocol-level interface standards.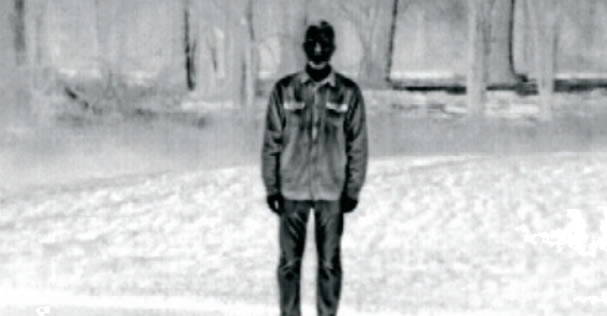 WIDE CONFIGURABILITY FOR FASTER DEVELOPMENT AND LOWER COST-TO-MARKET

Unprecedented integration flexibility for fast, affordable developments.
Customized applications through FLIR-trusted third party developers.

Mechanical/electrical compatibility across all versions.

Variety of hardware and image processing integration to fit OEM requirements.
Imagine what you can do with Boson
Boson takes your next generation of thermal imaging products off the white board and makes them a reality. Its combination of ground-breaking SWaP, state-of-the-art imaging, and wide range of built-in image processing and interface capabilities make Boson the obvious choice.
Whether you're designing cameras for drones, security, firefighting, thermal sights, or handheld imagers, Boson is small, light, and powerful enough to enable your most innovative designs. Boson's competitive price and flexible integration options dramatically shorten design cycles, opening up entirely new possibilities for any thermal sensor-based product you can imagine.
Handheld thermal-imaging systems for first responders, military/paramilitary, and thermography

Security & surveillance systems

UAV & robotic vision
Navigation

Obstacle Avoidance

Automotive driver's vision enhancement
Accessories to get you started immediately
Connecting to a thermal camera has never been easier. With the different Boson accessories, you can quickly hook up it to your PC and operate as a full webcam, or you can use Boson's development board to get complete access to Boson's 80-pin connector and access the camera's full power.
| | |
| --- | --- |
| Accessories | Description |
| | Single USB interface to Boson camera turns Boson into a webcam. Custom cable provides analog video |
| | Full access to Boson 80-pin interface; includes USB, 100/GigE Ethernet*, CameraLink, Serial Com, Micro SDCard*, I2C*, SPI*, SDIO* and VSYNC/RESET, GPIO* |
| | CameraLink and USB interface to Boson video |
| | Custom tool to change lens focus |
| | Custom tripod mount with 1/4-20 interface |
Specifications

Uncooled VOx microbolometer

Scence Dynamic Range (Gain Mode in parentheses)

to +140 °C (high) to +500 °C (low)

Longwave infrared; 7.5 µm – 13.5 µm

<40 mK (Industrial); <50 mK (Professional); <60 mK (Consumer)

60Hz baseline; 30 Hz runtime selectable

Non-uniformity Correction (NUC)

Factory calibrated; updated FFCs with FLIR's Silent Shutterless NUC (SSN)

Continuous Electronic Zoom

Adjustable (vertical flip and/or 

horizontal

 flip) (See note 1)

Re-writable each frame; alpha blending for translucent overlay

Full-frame snapshot, SDIO interface to support removable media (See note 1)

8 lens options for 640 resolution8 lens options for 320 resolutionSee Optics tab for details

Varies by configuration; as low as 500 mW

I2C, SPI, SDIO (See note 1)

21 × 21 × 11 mm without lens

7.5 g without lens (configuration dependent)

Four tapped M16x0.35 (rear cover). Lens support recommended when lens mass exceeds core mass.

Operating temperature range

Non-operating temperature range

12 km (max altitude of a commercial airliner or airborne platform)
Please complete the form below to submit your quote request.